Title: Fragile Longing
Author: Cora Reilly
Publication Date: 30th Sept 2020
Sofia knows how it feels to be the consolation prize.
Too young.
Not blond.
And definitely not an ice princess.
Her sister is—was all those things. Perfection. Until she wasn't. Until she ran off to be with the enemy and left her fiancé behind.
Now Sofia is given to Danilo in her sister's stead, knowing she'll never be more than second best. Yet, she can't stop longing for the love of the man she's been crushing on even when he was still her sister's.

Danilo is a man who's used to getting what he wants.
Power.
Respect.
The sought-after ice princess.
Until another man steals his bride-to-be. Danilo knows that for a man in his position losing his woman can lead to a loss of face.
Wounded pride.
Thirst for revenge.
A dangerous combination—one Danilo can't leave behind, not even when a girl just as precious takes her sister's place to placate him. Yet, she's got one flaw: she's not her sister.
Unable to forget what he's lost, Danilo might lose what he's been given.
Fragile Longing is a standalone novel but I highly recommend reading Twisted Pride before this.
I'm going to try my level best not to make this about Twisted Pride which is an impossible task because I like that book so much and force all my pals to read it(ask them)😜. Let's get into it. In typical Cora fashion, I have a love-loathe relationship with the characters. Sofia was bold, feisty, and fun. She has this bright, lovable aura surrounding her. Danilo is the underboss of Indianapolis. I enjoyed his angry, unleashed version more than the cool gentlemen.
She was the consolation prize

.
My favorite thing about them was their open-minded nature. They communicated well with each other. To be honest, I didn't like either of them when I read about them in previous novels and even for most of the 1st half of Fragile Longing. I was wary of Danilo and Sofia seemed too naive for her own good. But their character growth was beautiful.
❤Related Post: Twisted Pride by Cora Reilly Review
Although I enjoyed the 2nd part of the book, the side effects of the damage caused by the Camorra are portrayed realistically, in the beginning. It was easy to empathize with the Outfit and their suffering. I loved all the background characters, every single one of them. Samuel, Emma, Anna, I'm looking forward to reading their books. Sofia's friendship with Anna was poignant. The dynamics between the underbosses families and the Cavallaro's family were interesting.
From all the teasers(I see what you did there, Cora😉), I had this image in my head of what Danilo was, I was so wrong. He was the biggest surprise. The entire climax and epilogue are simply awesome. There were tense moments but fluff trumped the angst. Now that I read Bound by the past and this novel I understand the Outfit's perspective better, they never really knew Fina, not really. Some of those loose ends are tied up. After I finished reading it, I wanted more but I also felt content with the way things have played out.
❤Related Post: Fragile Longing by Cora Reilly Cover Reveal
This novel is written in the first person in both Sofia and Danilo's perspective. The setting is developed better than Cora's other books. More picturesque vacation-feels. It's a short novel but has slow pacing. I read the book in one sitting. Fragile Longing focuses more on romance than the mafia aspect.
It is more similar to the other standalone, Sweet Temptation than the novels in Camorra Chronicles and Born in Blood series. I recommend it to all romance-genre readers. Read 'Twisted Pride' before you read this. Fragile Longing is everything Sofia and Danilo's story is meant to be. The wait was worth it! 👏👏👌👍. ARC is provided by The Next Step PR, LLC and Cora Reilly via NetGalley. Thank you.
⭐⭐⭐⭐
Reaction(s)
OMG I actually like Danilo, he succeeded in not annoying me!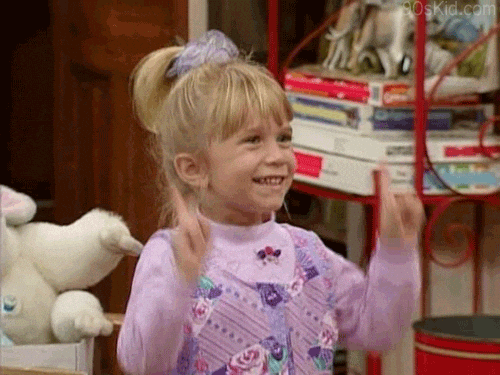 Every time Fina was mentioned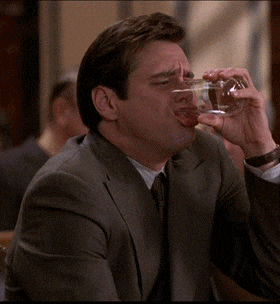 Can we really blame her? I mean, its Remo F**k**g Falcone.
Every time Camorra related things were mentioned
I miss Twisted Pride, can you miss a book? Is that even a thing?
Blog/Goodreads/NetGalley/Twitter